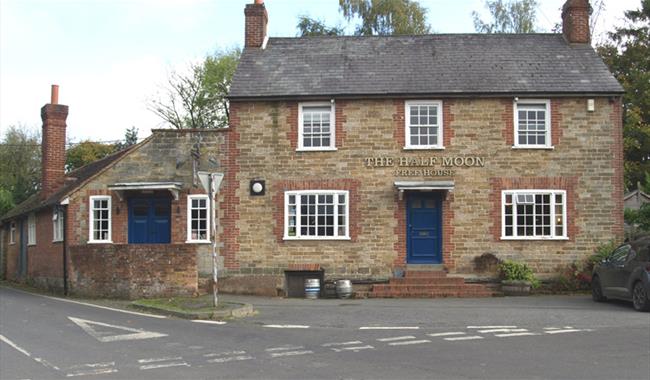 House and Waste Clearance In Warninglid!
House & Rubbish Clearance In Warninglid!
House Clearing & Waste Removal in Warninglid
Over time as experienced Upper-Tier Waste Carriers, we have built our business to offer our clients a flexible and reassuring service. Our customers know their waste is in trusted hands and will be disposed of in an eco-friendly manner. Other less-reputable companies, may sadly disregard our beautiful countryside vistas and illegally dispose of your items. These fly-tippers will dump your items on farmland, in rivers and forests, causing untold damage to our ecosystems.
Phil Boorman is a licensed and professional waste carrier. Phil is registered with the environmental agency, and you can be positive that all forms of waste collected are handled lawfully and done so with minimal ecological impact. We have aided countless customers in collecting and disposing of undesirable waste in Warninglid, throughout Haywards Heath, and across Sussex. 
We are equipped with specialist vans and are capable of carrying almost all types of rubbish. We have disposed of everything from all trade waste, to furniture and appliances.
You can be assured that we are a company that takes pride in making sure that waste is disposed of correctly and efficiently.
We also provide a house clearance service that is both courteous and professional. We respect the process of emptying a property and understand that in some circumstances, the process can be emotionally challenging. Our work is founded upon compassion and due consideration.
Whatever your clearance needs, we will support you and provide the satisfaction that your waste will be removed befittingly in line with environmental laws and guidelines.
Use the form below to give us details of your situation and we'll arrange an estimate, followed by a competent, and environmentally appreciative service.
Contact us for all your waste and clearance requirements from:
We Care About Our Environment!
Caring for the environment is very important to us and, where possible, we will always recycle to prevent items from unnecessarily ending up in landfill.
Help us to keep Warninglid clean!
Contact Us For Your Free Quote
Proudly Serving The Community Of Warninglid, West Sussex